Welcome to 'The Root Troops'
One of the biggest problems parents have today is getting young children to eat their vegetables!
The Root Troops book uses the power of storytelling coupled with beautifully illustrated artwork to encourage children to love and hopefully eat their vegetables. The author envisaged a book which parents could not only read as a storybook, but could also be used at mealtimes to persuade their children to recognise how good vegetables are for them.
Order the first ever Root Troops book of the series from our shop. We use secure payments by paypal.

Or you can download them for your eReaders from: Amazon, iBook, Nook, Kobo, Copia, Gardners Books, Baker & Taylor, e-Sentral, Scribd, Oyster, Flipkart and Ciando ebooks.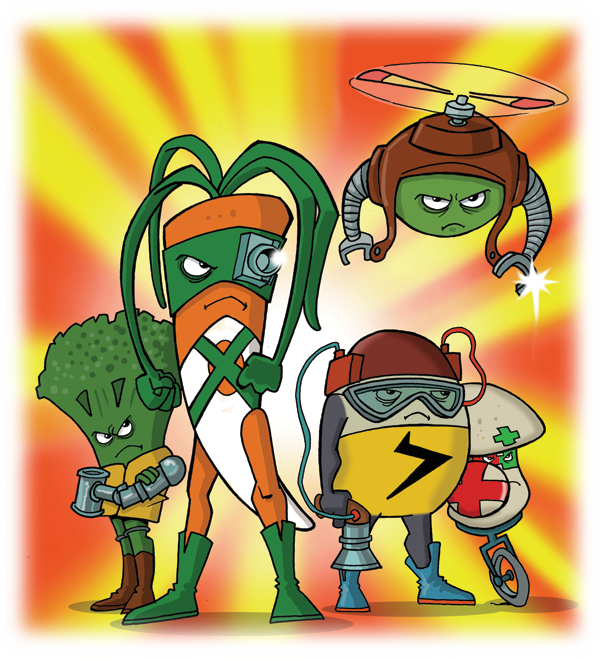 "Order the first ever Root Troops book of the series"